Posts for tag: gum disease
By Greenbelt Smiles
September 30, 2018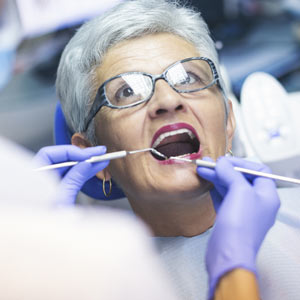 September is National Gum Care Month, an ideal time to talk about how to keep your gums healthy. Unfortunately, nearly half of adults have gum disease, which can damage the soft tissue and bone supporting the teeth. In fact, advanced gum disease is the number one reason for tooth loss among adults, and it's associated with other health problems, including cardiovascular disease, diabetes and pregnancy complications. But there's good news—gum disease is preventable and, in its early stages, even reversible. Here are some tips for taking care of your gums:
Keep up a good oral hygiene routine
Gum disease begins with plaque buildup, so attack the plaque in your mouth with good dental hygiene. Spend two minutes morning and night brushing all surfaces of your teeth, and floss once a day to get rid of plaque that forms between teeth.
Use a soft toothbrush
The American Dental Association recommends brushing gently with a soft toothbrush. Hard bristles can damage your gums and cause them to pull away from the teeth.
Swish with a mouth rinse
Consider using a mouth rinse. Over-the-counter and prescription oral rinses are available to help wash away food debris, reduce plaque and fight gum inflammation.
Say no to tobacco
Smoking is one of the biggest risk factors for developing gum disease. And it's not just cigarettes but all forms of tobacco, including e-cigarettes, pipes and chewing tobacco, that raise your risk of gum disease.
Eat a healthy diet
For the best gum health, avoid refined carbohydrates (sugary and starchy foods) and make sure you are getting enough vitamin C, vitamin D and antioxidants (found in berries and green tea, for example). In addition, studies suggest that a diet rich in omega-3 fatty acids may reduce your risk of gum disease and other inflammatory conditions. These healthy fats are found in many fish, nuts, seeds, soy products and vegetable oils.
Come in for regular cleanings
Professional dental cleanings can remove plaque from the tiny spaces that are difficult to reach by simply brushing and flossing. And once plaque hardens to form calculus (tartar), it cannot be removed during your regular oral health care routine at home. Further, at the dental office we can detect gum disease in its early stages—and the earlier gum problems are caught, the more easily they can be reversed.
Taking care of your gums will help you put your best smile forward now and in the future. If you have questions about gum health, call the office or schedule a consultation.
By Greenbelt Smiles
February 18, 2018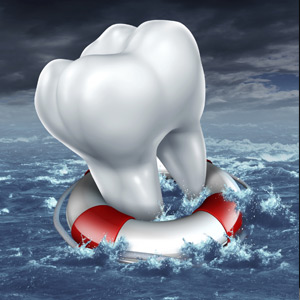 Dental implants are the ideal tooth replacement with their life-like appearance, high success rate and durability. If you have significant dental issues, they may seem like the perfect answer. But before you choose to replace a problem tooth with an implant, it might be to your benefit — financially and health-wise — to consider saving the tooth first.
Tooth decay can be a formidable enemy, destroying both tooth structure and the tooth's connectivity to the jaw. But there are treatment options even for heavily decayed teeth, including cavity filling with composite resins or porcelain that look and function like natural teeth. For decay deep within a tooth's interior, root canal therapy can rid the pulp chamber and root canals of decay and seal them from future occurrences. The treatment's success rate is comparable to and less expensive than implants.
While decay damage can be significant, adult teeth are more at risk from periodontal (gum) disease, a gum infection caused by bacterial plaque on tooth surfaces. This disease can weaken gum tissues until they eventually detach from the teeth and lead to loss. Gum disease, though, can often be brought under control by techniques called scaling and root planing that deep clean tooth and root surfaces of plaque and calculus (hardened plaque deposits).
Scaling may require multiple sessions and will require a greater effort from the patient in performing daily oral hygiene and visiting the dentist regularly to closely monitor gum health. And more advanced cases may require surgery to access deep pockets of infection or repair damaged tissues. But even with this effort, treating gum disease rather than replacing a tooth could be much less costly — and you'll be able to preserve your own teeth.
On the other hand, the disease process may have gone on too long and caused too much damage for the tooth to be saved. In these cases, the best option is to remove it and install a restoration like an implant. By first completing a complete dental examination, we'll be better able to advise you whether your best course is a "tooth rescue" or a replacement.
If you would like more information on dental repair or replacement options, please contact us or schedule an appointment for a consultation.
By Greenbelt Smiles
June 17, 2016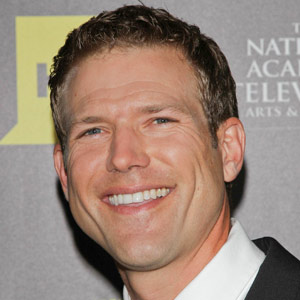 Are bleeding gums something you should be concerned about? Dear Doctor magazine recently posed that question to Dr. Travis Stork, an emergency room physician and host of the syndicated TV show The Doctors. He answered with two questions of his own: "If you started bleeding from your eyeball, would you seek medical attention?" Needless to say, most everyone would. "So," he asked, "why is it that when we bleed all the time when we floss that we think it's no big deal?" As it turns out, that's an excellent question — and one that's often misunderstood.
First of all, let's clarify what we mean by "bleeding all the time." As many as 90 percent of people occasionally experience bleeding gums when they clean their teeth — particularly if they don't do it often, or are just starting a flossing routine. But if your gums bleed regularly when you brush or floss, it almost certainly means there's a problem. Many think bleeding gums is a sign they are brushing too hard; this is possible, but unlikely. It's much more probable that irritated and bleeding gums are a sign of periodontal (gum) disease.
How common is this malady? According to the U.S. Centers for Disease Control, nearly half of all  Americans over age 30 have mild, moderate or severe gum disease — and that number increases to 70.1 percent for those over 65! Periodontal disease can occur when a bacteria-rich biofilm in the mouth (also called plaque) is allowed to build up on tooth and gum surfaces. Plaque causes the gums to become inflamed, as the immune system responds to the bacteria. Eventually, this can cause gum tissue to pull away from the teeth, forming bacteria-filled "pockets" under the gum surface. If left untreated, it can lead to more serious infection, and even tooth loss.
What should you do if your gums bleed regularly when brushing or flossing? The first step is to come in for a thorough examination. In combination with a regular oral exam (and possibly x-rays or other diagnostic tests), a simple (and painless) instrument called a periodontal probe can be used to determine how far any periodontal disease may have progressed. Armed with this information, we can determine the most effective way to fight the battle against gum disease.
Above all, don't wait too long to come in for an exam! As Dr. Stork notes, bleeding gums are "a sign that things aren't quite right." Â If you would like more information about bleeding gums, please contact us or schedule an appointment. You can read more in the Dear Doctor magazine article "Bleeding Gums." You can read the entire interview with Dr. Travis Stork in Dear Doctor magazine.