Posts for tag: root canal
By Greenbelt Smiles
May 02, 2021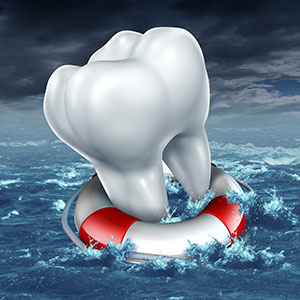 "Debit or credit?" "Buy or rent?" "Paper or plastic?"  Decisions, decisions. It's great to have more than one good option, but it can also provoke a lot of thought in making the right choice. Here's another decision you may one day have to face: "Save my tooth or replace it?"
It's hard to pass up replacing a tooth causing you misery, especially when the alternative is a functional and attractive dental implant. But before you do, consider this important message the American Association of Endodontists relay during Save Your Tooth Month in May: Before you part with a tooth, consider saving it as the best option for your oral health.
Even an implant, the closest dental prosthetic we now have to a real tooth, doesn't have all the advantages of the original. That's because your teeth, gums and supporting bone all make up an integrated oral system: Each component supports the other in dental function, and they all work together to fight disease.
Now, there are situations where a tooth is simply beyond help, and thus replacing it with an implant is the better course of action. But if a tooth isn't quite to that point, making the effort to preserve it is worth it for your long-term health.
A typical tooth in peril is one with advanced tooth decay. Decay begins when acid softens tooth enamel and creates a cavity. At this stage, we can often fill it with a tooth-colored filling. But if it isn't caught early, the decay can advance into the tooth's interior pulp, well below the enamel and dentin layers.
This is where things get dicey. As decay infects the pulp, it can move on through the root canals to infect the underlying bone. If this happens, you're well on your way to losing the tooth. But even if the pulp and root canals have become infected, we may still be able to save the tooth with root canal therapy.
Here's how it works: We first drill a tiny access hole into the infected tooth. Using special instruments, we remove all of the infected tissue from within the pulp chamber and root canals. After a bit of canal reshaping, we fill the now empty spaces with a rubber-like substance called gutta percha. After it sets, it protects the tooth from any more infection.
Contrary to what you might think, root canals aren't painful, as your tooth and the surrounding tissue are completely anesthetized. In fact, if your tooth has been hurting, a root canal will stop the pain. Better yet, it could save a tooth that would otherwise be lost—a satisfying outcome to a wise decision.
If you would like more information about tooth decay treatments, please contact us or schedule a consultation. To learn more, read the Dear Doctor magazine article "A Step-By-Step Guide to Root Canal Treatment."
By Greenbelt Smiles
March 23, 2020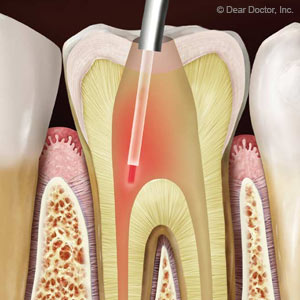 Root canal treatments are an essential part of dental care — countless teeth with deep decay would be lost each year without it. Now, this traditional dental care procedure is advancing to a new level of precision through lasers.
Root canal treatments have a simple goal: access a tooth's infected pulp and root canals, clean out the infected tissue and fill the empty pulp chamber and canals with a special filling. Once filled, the access is sealed and a porcelain crown later placed for additional protection against re-infection.
In the traditional procedure, we perform these steps manually with a dental drill and hand instruments. We may also need to remove a good portion of tooth structure, both healthy and infected tissue. A laser, on the other hand, is a highly focused beam of light with the ability to interact with healthy and infected tissues differently: destroying infected tissue while having no effect on nearby healthy tissue. The end result: we may be able to remove less healthy tissue with lasers than with the conventional procedure.
Lasers are also helpful with softening and precisely molding the filling material within each canal's particular shape. And, early reports seem to indicate a higher degree of comfort for patients (less drill noise and need for anesthesia), less bleeding and faster recovery times than the conventional approach.
But as a tool for root canal treatments, lasers do have a couple of disadvantages. While light travels in a straight line, root canals are rarely straight — conventional instruments with curved designs usually accommodate odd canal shapes better than a laser. Lasers can also raise temperatures within a tooth that can damage healthy tissue, both within the pulp and outward into the dentin.
Still, lasers for root canal treatments appear promising with some dentists using a combination of lasers and manual techniques to garner benefits from both approaches. While you won't see lasers replacing the traditional root canal treatment anytime soon, the future looks bright for more efficient ways to treat deep tooth decay.
If you would like more information on your options for root canal therapy, please contact us or schedule an appointment for a consultation.
By Greenbelt Smiles
June 21, 2018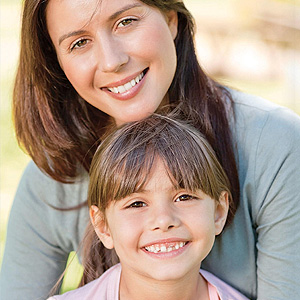 It's often best health-wise to preserve even the most troubled tooth—including a child's primary ("baby") tooth. If that sounds like too much effort for a tooth that lasts only a few years, there's a big reason why—if it's lost prematurely, the incoming permanent tooth above it could erupt out of position.
Preserving a decayed primary tooth could include procedures similar to a root canal treatment, commonly used in adult permanent teeth with inner decay. However, we may need to modify this approach to protect the primary tooth's pulp. This innermost layer plays a critical role in early dental development.
Because an adult tooth has reached maturity, removing diseased pulp tissue has little effect on its permanent health. But the pulp contributes to dentin growth (the layer between it and the outer enamel) in primary and young permanent teeth, so removing it could ultimately compromise the tooth's long-term health.
Our goal then with a child's tooth is to remove as much diseased tissue as possible while involving the pulp as little as possible. What techniques we use will depend on how much of the pulp has become infected.
For example, if decay has advanced to but hasn't yet penetrated the pulp, we may remove all but a small amount of the decayed structure just next to the pulp to avoid its exposure. We may then apply an antibacterial agent to this remaining portion and seal the tooth to curb further infection.
If on the other hand the pulp has become infected, we may try to remove only the infected portion and leave the remaining pulp intact. We'll only be able to do this, however, if we deem the remaining pulp healthy enough to remain infection-free after the procedure. If not, we may need to remove the entire pulp as with a traditional root canal. This option, though, is a last resort due to the possible effect on dentin growth and the tooth's long-term health.
As you can see attempts to preserve a primary tooth can be quite involved. But if we can help it reach its full life span, it could mean better dental health for a lifetime.
If you would like more information on caring for primary teeth, please contact us or schedule an appointment for a consultation. You can also learn more about this topic by reading the Dear Doctor magazine article "Root Canal Treatment for Children's Teeth."