Posts for tag: tooth decay
By Greenbelt Smiles
February 17, 2019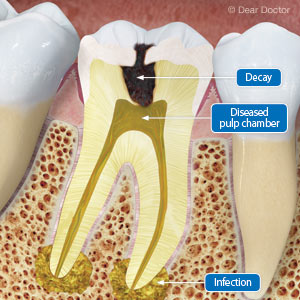 A root canal treatment is a common procedure performed by dentists and endodontists (specialists for inner tooth problems). If you're about to undergo this tooth-saving procedure, here's what you need to know.
The goal of a root canal treatment is to stop tooth decay within a tooth's interior and minimize any damage to the tooth and underlying bone. This is done by accessing the tooth's pulp and root canals (tiny passageways traveling through the tooth roots to the bone) by drilling into the biting surface of a back tooth or the "tongue" side of a front tooth.
First, though, we numb the tooth and surrounding area with local anesthesia so you won't feel any pain during the procedure.  We'll also place a small sheet of vinyl or rubber called a dental dam that isolates the affected tooth from other teeth to minimize the spread of infection.
After gaining access inside the tooth we use special instruments to remove all of the diseased tissue, often with the help of a dental microscope to view the interior of tiny root canals. Once the pulp and root canals have been cleared, we'll flush the empty spaces with an antibacterial solution.
After any required reshaping, we'll fill the pulp chamber and root canals with a special filling called gutta-percha. This rubberlike, biocompatible substance conforms easily to the shape of these inner tooth structures. The filling preserves the tooth from future infection, with the added protection of adhesive cement to seal it in.
Afterward, you may have a few days of soreness that's often manageable with mild pain relievers. You'll return for a follow-up visit and possibly a more permanent filling for the access hole. It's also likely you'll receive a permanent crown for the tooth to restore it and further protect it from future fracture.
Without this vital treatment, you could very well lose your tooth to the ravages of decay. The time and any minor discomfort you may experience are well worth the outcome.
If you would like more information on treating tooth decay, please contact us or schedule an appointment for a consultation. You can also learn more about this topic by reading the Dear Doctor magazine article "Root Canal Treatment: What You Need to Know."
By Greenbelt Smiles
January 08, 2019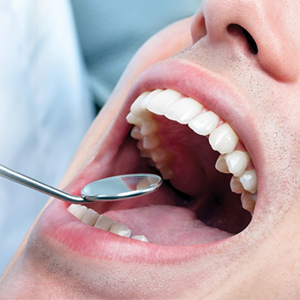 Dental caries (tooth decay) is a leading cause of tooth loss. But with prompt diagnosis and care we can often stop it before it causes too much damage.
The traditional treatment approach is simple: remove all diseased tooth structure and then restore the tooth with a filling. But this otherwise effective treatment has one drawback: you may lose significant healthy structure to accommodate a suitable filling or to make vulnerable areas easier to clean from bacterial plaque.
That's why a new treatment approach called minimally invasive dentistry (MID) is becoming more common. The goal of MID is to remove as little of a tooth's natural enamel and dentin as possible. This leaves the treated tooth stronger and healthier, and could reduce long-term dental costs too.
Here's how MID could change your future dental care.
Better risk assessment. MID includes a treatment protocol called caries management by risk assessment (CAMBRA). With CAMBRA, we evaluate your individual tooth decay risk, including oral bacteria levels, the quality of saliva flow to neutralize mouth acid, and sugar consumption. We then use our findings to customize a treatment plan that targets your areas of highest risk.
New detection methods. The real key to fighting tooth decay is to find it before it can destroy tooth structure with the help of new diagnostic technology. Besides advances in x-ray imaging that provide better views with less radiation exposure, we're also using powerful dental microscopes, lasers and infrared photography to show us more about your teeth than we can see with the naked eye.
"Less is More" treatments. In contrast to the dental drill, many dentists are now using air abrasion rather than a dental drill to remove decayed tooth material. Air abrasion emits tiny material particles within a pressurized air stream that leaves more healthy tooth structure intact than with drilling. We're also using new filling materials like composite resin that not only resemble natural tooth color, but require less structural removal than other types of fillings.
Using MID, we can treat tooth decay while preserving more of your natural teeth. This promises better long-term outcomes for future dental health.
If you would like more information on new treatments for tooth decay, please contact us or schedule an appointment for a consultation. You can also learn more about this topic by reading the Dear Doctor magazine article "Minimally Invasive Dentistry: When Less Care is More."
By Greenbelt Smiles
March 01, 2017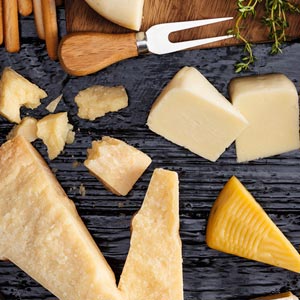 What you eat (and how often you eat it) is a major factor in the ongoing battle to prevent tooth decay. High levels of sugar or similar carbohydrates in your diet could encourage the growth of bacteria that cause tooth decay. Constantly sipping on acidic beverages like sodas or sports drinks can lead to enamel erosion.
You may be well aware of the kinds of foods that contribute to tooth decay. But did you know some foods can actually protect us from this damaging disease? Here are 4 kinds of foods believed to inhibit tooth decay.
Cheese. This food formed from milk is rich in calcium and has a stimulating effect on saliva. By eating a little cheese after a sugary snack, the increase in saliva can help neutralize the acid produced by the bacteria feeding on the sugar; the added calcium will also strengthen tooth enamel.
Fibrous plant foods. Beans, peanuts and leafy vegetables are rich in fiber and many require vigorous chewing. This in turn stimulates saliva flow, which as previously noted helps to neutralize high levels of acid.
Black and green teas. Beverages brewed from these plants are rich in polyphenols and flavonoids, providing an antioxidant effect on cells. Black tea also contains fluoride, which helps strengthen tooth enamel.
Chocolate. There's some evidence that cocoa (from which chocolate is derived) may have some properties that inhibit tooth decay. But there is a catch — this evidence is based on unrefined cocoa, without the addition of any sugar. The high levels of sugar in processed chocolate negate this effect. Sorry chocolate lovers!
Of course, any of these and similar foods (like cow's milk) should be considered complements to a comprehensive prevention approach that includes daily oral hygiene, limits on sugar and acidic food consumption and regular dental cleanings and checkups.
If you would like more information on preventing tooth decay, please contact us or schedule an appointment for a consultation. You can also learn more about this topic by reading the Dear Doctor magazine article "Nutrition & Oral Health."